About our Brokers & Agents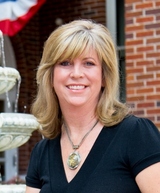 Tracey Sands
Co-Owner - Designated Broker
Sands Realty
Email Address: traceysandsAZ@gmail.com
Company Phone: (928) 445-7680
Mobile Phone: (928) 899-4144

Tracey is the Co-Owner and Designated Broker for Sands Realty. She relocated here from Marin & Sonoma Counties in Northern California in 2004 with her family. She worked in the field of Interior Design for 12 years redesigning peoples homes, doing upholstery work, decorating model homes and staging homes for sale. She turned her love for helping people decorate their homes into helping people relocate and she earned her sales license in 2004 and was licensed as a Broker in 2017. She has been the designated Broker for Sands Realty since 2018. Her eye for design can help Seller's analyze their property and it's overall appeal. Tracey spent some time working in the hotel hospitality industry here in Prescott which has shown her the importance of local knowledge with regard to the amenities and features of the area. She also holds her CNE designation which is training from the Real Estate Negotiation Institute on how to negotiate successfully in real estate transactions.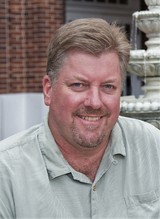 Ron Sands
Co-Owner - Managing Broker
(928) 445-7680
Email Address: ronsandsaz@gmail.com
Mobile Phone: (928) 899-0896
FAX: (928) 237-3104

Ron is an Co-Owner and Manging Broker for Sands Realty. He grew up in Marin County in Northern California and relocated his family to Prescott in 2004. He has been a Licensed Agent since 2002, a Licensed Broker since 2007 and a Licensed Appraiser since 2002. He has completed over 8000 appraisals in Prescott and Sedona market areas. Ron's extensive valuation experience and local knowledge can prove to be a true asset when advising a Buyer, Seller or our agents during this very complex market. Ron's techniques are lender tested and provide him with the most relevant data available. He was also a Licensed Captain in Maui and can still be found sailing the lakes in Arizona. He would be happy to meet with you and help you with a valuation of your property if you are considering selling or a property you may be interested in purchasing...or just talk about the real estate market in general.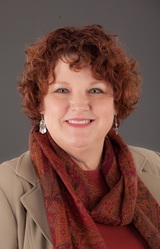 Debora Opitz
Associate Broker
Sands Realty
Email Address: deboraopitz@gmail.com
Company Phone: (928) 445-7680
Mobile Phone: (928) 925-5842

Prescott is "Everyone's Home Town" and it is mine too. I have lived in the Prescott area, part-time and full-time, from 1969 and have loved every minute of it. I have taught high school in Prescott and Chino Valley for 25 years and have a M.Ed. in Education. I have also been a Realtor for 23 years and a Broker, owning my own business, for 9 years. Let my knowledge of the area and the real estate process work for your benefit.
I have the experiece to help you through all your real estate transactions whether you are a new buyer and need an understanding and education about the fine points of the real estate process, or whether you are a "seasoned" verteran at buying and selling properties. My clients often say that the experience and caring that I bring to the table made all the difference for them. They express that I truly listen to their wishes and concerns and that I am proactive in my representation. It is my goal to educate my clients every step of the way and make the real estate transaction as smooth as possible. You will never feel out-of-the-loop when I represent you.
Give me a call and experience A+ service for your next real estate transaction.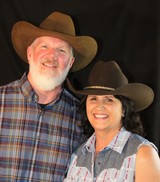 Charles & Katharine Cesil
Realtor
Sands Realty
Email Address: candksellazhomes@gmail.com
Company Phone: (928) 445-7680
Mobile Phone: (928) 202-7117

Charles and Katharine were born and raised on the East Coast, Charles, the son of a farmer, Katharine the daughter of a Realtor. They met in 1998 and have been inseparable ever since. They have always worked as a Team. Whether it be volunteering at their Church or for STAR Touring and Riding motorcycle organization, fund raising for Feed the Children and Wave City Care or Managing their Automobile Business, Firearm Training Business and Commercial Rental property. They enjoy cooking BBQ on the Big Green Egg, reading, taking Sunset cruises in the side x side and recreational shooting. They came to Prescott in 2010 to attend Gunsite Academy in Paulden (together) for the first time and fell in Love with Arizona! They eventually found their dream home and relocated here and are now excited to work together to help Clients buy or sell their own dream home, investment property or vacation property. Charles and Katharine feel that their experience working as a Team will provide a greater level of service to their Clients! Contact them today at 928-202-7117 or email candksellazhomes@gmail.com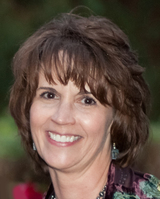 Lisa Fiddes
Realtor
Sands Realty
Email Address: jlinpv@gmail.com
Company Phone: (928) 445-7680
Mobile Phone: (520) 249-4000

Lisa grew up in Michigan, but has been in Arizona since 1985 and calls it home, with Arizona's Heartland of Prescott and surrounding area being home sweet home. She and her husband, Johnny, fell in love with this area as they visited friends here over the years, enjoying the bicycling, hiking, kayaking and other outdoor activities. They made it home in the Fall of 2018, with Lisa earning her Realtor's License not long after. Lisa has been a sales entrepreneur for a majority of her life, and owned and operated a successful business with her husband in Sierra Vista, Arizona, for over 30 years. Lisa knows that her work ethic and attention to detail will benefit clients in their sale or purchase of a home. She looks forward to serving you!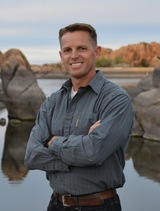 Jeremy Wolfe
Realtor
Sands Realty
Email Address: jeremywolfeaz@gmail.com
Company Phone: (928) 445-7680
Mobile Phone: (520) 249-4541

Jeremy is an Arizona native who moved to Prescott after working over 20 years in public safety in Southern Arizona. As an avid mountain biker and trail runner, he chose Prescott for the area's access to trails and to pursue an interest in aviation. Jeremy joined Sands Realty to serve others in their real estate needs since real estate decisions have such an impact on financial well-being and quality of life. Whether you're looking to buy or sell real estate, Jeremy looks forward to working with you.